콘텐츠 영역
본문 시작
With priceless know-hows and exceptional technology as our fuel, We drive towards the century-old construction prestige of Korea
Kuk Dong Engineering & Construction, founded in 1947, takes on a new challenge to become a prestigious construction company of 100 years to represent Korea with the innovation and passion that had been going for the past 70 years.
Kuk Dong Engineering & Construction have lead the construction industry in Korea based on rich experience in various fields, such as civil engineering, construction, housing, plant, environment, and energy, of construction and steady technology. We have also contributed to the development of Korea's economy, building various landmarks of Korea such as: 'Gyeongbu Expressway', the artery of Korea; 'World Trade Center Seoul', the symbol of Korean economy; 'Banghwa Bridge', the first official private capital inducement project for facilities connecting Seoul and Incheon National Airport.
Kuk Dong Engineering & Construction's performance continued even on the global stage. Beginning with expansion to Taiwan, we have lead the Middle East Boom, which began the success story of overseas construction in the 1980s; We were recognized for Korea's excellent construction capability in various countries such as Vietnam, Cambodia, Malaysia, and Kazakhstan. Notably, the Petronas Towers in Kuala Lumpur, Malaysia, was a display of Korean technology to the rest of the world.
Kuk Dong Engineering & Construction now marches forward with the vision of 'Top 10 Construction Company in 2030' to stand tall as one of the top 10 construction companies within the next 10 years. We will fulfill the management policy of laying foundation for growth engine through expansion of business areas, securing profitable projects through choice and focus, creating revenue through securing competitive edge in the best absolute cost in the business, and drawing creative results through the settlement of a healthy discussion culture. We promise to become a global company that is loved not only in Korea but also in the world by becoming a sustainable company and a socially responsible company through ethical management.
Kuk Dong Engineering & Construction will enhance the competitiveness in its strength of business area to strengthen the foundation as a prestigious construction company. Our focus will not only be in construction area of dams, harbors, etc. which require cutting-edge high technology, but also on housing area which leads a new housing culture. We will also continuously invest in the R&D for green growth, such as energy, environment, and plants to create new values.
Our efforts to become the best partner in Korea and in the world will continue through endless innovation, challenge, and powerful execution.
I ask for your continuous interest and support for Kuk Dong Engineering & Construction as it takes the steps towards becoming a globally prestigious construction company.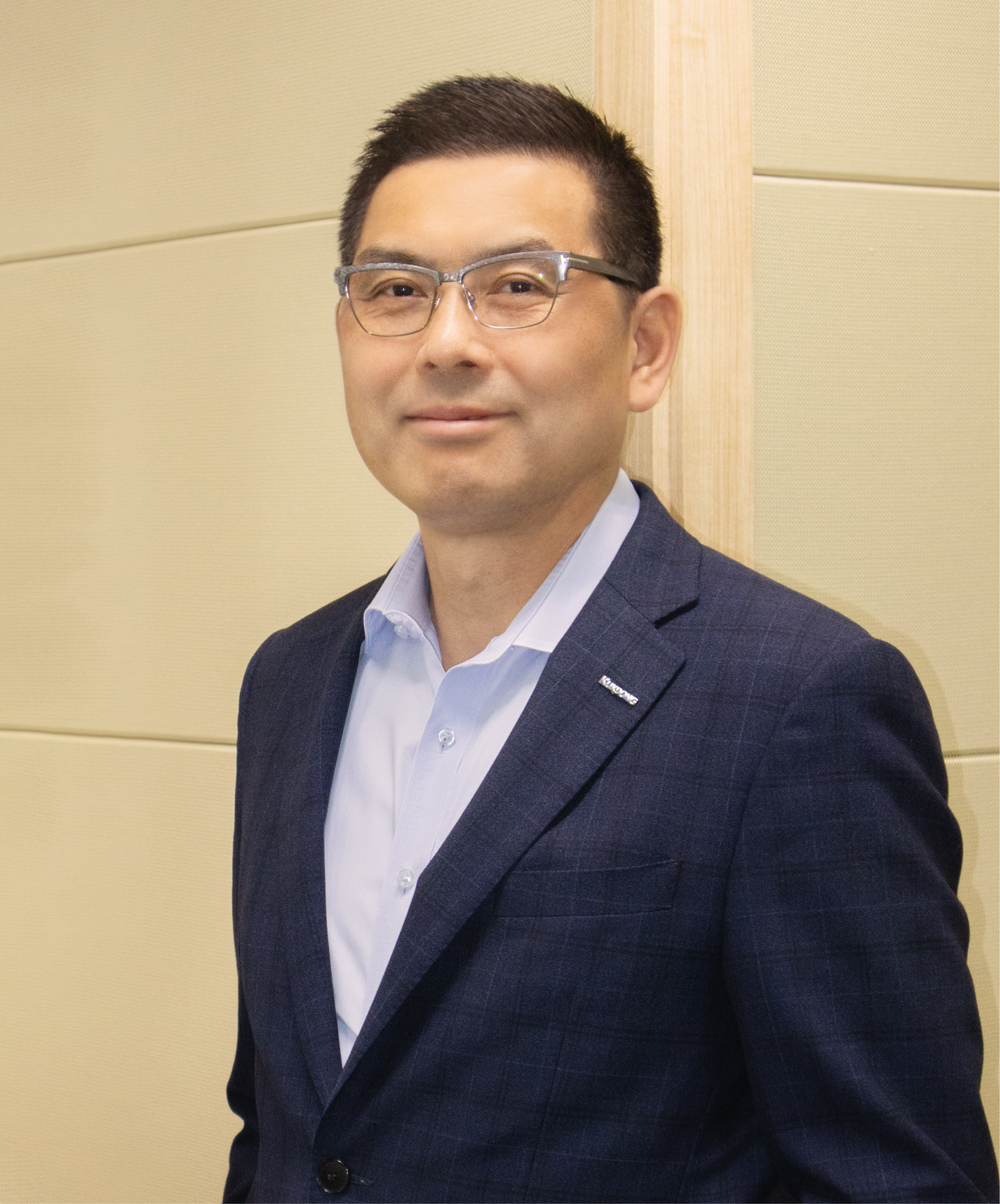 Kukdong Engineering & Construction CEO
Moon Jung Dong · Park Yong Deuk